After installing your beautiful, high quality windows with DLM Remodeling you need to take the following actions to make them look as good as possible from the inside. While our windows are extremely beautiful, there are things you can add that will aesthetically bring everything together with the decor inside.
There are so many different things you can do from curtains, drapes shutters and more! Window treatments come in so many different shapes and sizes but the worst thing you can do is leaving a huge bare spot open whether your windows sit. Over the years of working with replacement windows, we have accumulated some of the more popular window treatments.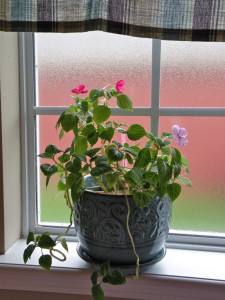 Plants: Plants are extremely organic and beautiful and can work within a wide range of window types. They add that natural touch and only require a little watering here and there. Another bonus which doesn't hurt is that they offer fresh oxygen to freshen up the air in your home.
Full-length curtains: Curtains come in many different, lengths, styles and colors but one more popular option that we see is full-length curtains. They are very helpful for bedrooms to block out the sun. Additionally a full-length curtain can make a window the anchor and main feature of a room while also making the window as a whole look taller.
Bench Seats & Pillows: If you have bay windows, a bench seat can be absolutely perfect. Along with your bench seat, a few well placed and organized pillows can make the worlds of difference. If your bench seat is wooden, then look into purchasing a custom cushion. It is an easy way with your pillows to transform this space into a magical one.