DLM Remodeling was in Sharon and Medford early this November working on a couple homes. It was important for these customers to be getting their new window installations just in time for the winter. While old window's aren't very visually appealing, they also truly take a toll on your energy bill with air drafts.
Finished this week, in Sharon, we installed three wide custom windows with an arc in the top center window. This was a 1-day installation job. The boost in the home's curbside appearance is noticeably incredible.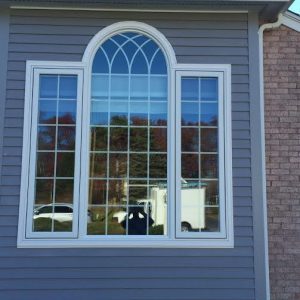 The first job we completed early last week was in Medford, MA. This was more than just a window installation job, as we built a new three season porch and vestibule. Three-season porches are an amazing addition for homeowners during spring, summer and fall. It is an additional room to host guests, relax and enjoy the three unique seasons that New England has to offer. The windows you see added on the three season porch are Harvey Windows.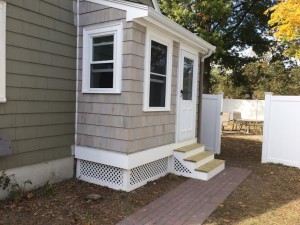 For more information on any of DLM's window replacement, additions, or remodeling services, feel free to give us a call at 781-789-8827 or fill out our online contact form.