DLM Remodeling was in Newton, MA last week, finishing up new Andersen Woodwright windows. As depicted in the picture below, the finished product came out beautifully and the customer was thrilled. This job also entailed a repainted interior and a simulated divided light grid package. Simulated divided light is used to create a look of a window with multiple glass lites. We do this with the use of interior and exterior grille with no spacer between the glass panes.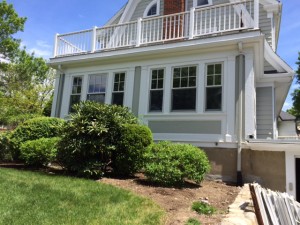 Check out AndersenWindows & Doors website, to get a better look at the simulated divided light. Scroll down towards the bottom of the page for a better understanding.
For more information about our window replacement options, please feel free to reach out to us. We can be contacted at over the phone at 781-789-8827  or online through our contact form.