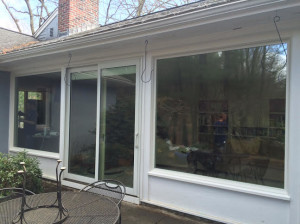 DLM Remodeling was in Lincoln, MA recently. We installed New Andersen picture windows. They offer the perfect view of a beautiful back yard for this family.
Upgrade your old drafty windows with a window replacement or have new beautiful windows put in for the first time. This is the time of the year to do it! Spring is upon us and it is time to enjoy views from inside the house. Even when your not outside, you should feel as if you are!
For more information about DLM Remodeling, please feel free to give us a call at 781-789-8827 or fill out a contact form.